If you've checked my other Summer Solutions for surviving summer with your kids home all day . . . I've got another simple tip for Summer Solution #5. BOOKS.
I know it seems like a no-brainer, and you've already heard how important introducing your child to books is. But no matter how much we hear it, I've found that sometimes we still don't do it. Books are a big deal around our house. Summer is the PERFECT time to get them reading what they want and instill a love of learning without your children realizing it.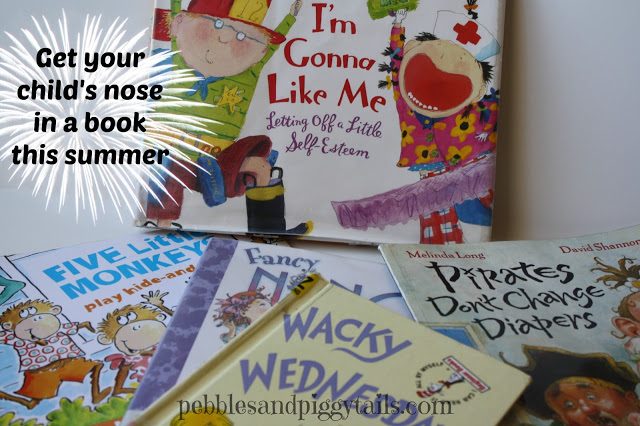 Here's my best tips for getting your child's nose in a book this summer:
1. Visit the library often and join their summer reading program. It's FREE. It's EASY. Each library usually has a theme and prizes for reading a certain amount. We've gotten pizza, free tickets for laser tag, and this year a free FIRE BELLY TOAD from the pet store! YIKES (not sure about that one). Plus, they have cool programs and shows for all ages besides just regular story time. Magic shows, animal shows, nature shows. It's somewhere to go on a hot afternoon.
2. Set aside a time. But don't make it like homework time. Remember my QUIET TIME SOLUTIONS? Let them read during quiet time with a flashlight in the closet. If you have fresh stack of books from the library each week, it'll be fun for them the read. Or let them stay up a little later at bedtime if they read in their beds.
3. Let them read what they love. Little Son used to love sea animals, so we stacked up on books about that. Now it's Legos and Star Wars. So I let him read all about those things. For Sweet Tween it's fantasy. For Baby Girls it's princesses and Fancy Nancy.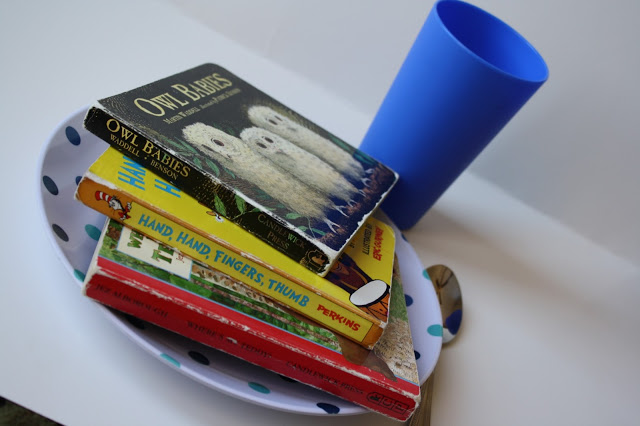 4. Read aloud at meal time. If you have a child who can't read yet, sometimes it's hard to fit in story time during the busy summer days. Read a story to them while they are eating. Lunch time. Even snack time works great. They are quiet with full mouths and contained in a chair. If you have older kids, read a chapter book that everyone loves . . . Charlotte's Web, Chronicles of Narnia, Miss Piggle Wiggle are some of our favorites.
5. Don't force it. No kid wants to be forced to read in the summer. They already have to do it in school. So make it seem fun! Find fun, silly books. Read electronic books. Have incentives, prizes, or contests. Show them by example that you enjoy reading too.
In the end you'll be glad you helped your child read all summer long. They will do better in school. They'll learn more. They'll be occupied. And you may just help them find a love of reading that they didn't know they had.