I think this is a FUN idea.
Highlights
, the well-known children's magazine, has a
PUZZLE CLUB!!
I think this is a FUN way to keep kids' brains on the move in an engaging way all summer. Little Son LOVES puzzles, so if you have a kid like that, you may want to give it a try. My kidlets love getting mail.
Who: For children, ages 4-7 (they have a more challenging PUZZLEMANIA Club for ages 7-12)
What: Packed with sticker puzzles, simple mazes, hidden picture scenes and more, Puzzle Buzz books help young children build confidence, increase word recognition and prepare for school – all while having fun!
How: There are three ways to order! Participants can subscribe for 6 months up front, 3 months up front, or pay month to month.
Great for CAR TRIPS, AIRPLANES, QUIET TIME, or just plain BORED TIME!
The way it works is you go
HERE
to sign up. It's $5.49, plus $2.45 for shipping and handling. BUT you can get
FREE SHIPPING
right now. You'll also receive a second book and their tote bag FREE! They will want to send you another set of books next month for $5.49 per book, BUT you don't have to do it. There is never any obligation to buy and you may cancel at any time and return any shipment at their expense. Your satisfaction is 100% guaranteed!
When kids complete all the Puzzle Buzz level books, they begin shipping the Puzzlemania books, the next level up in the Highlights Puzzle Club for more experienced puzzlers. If you feel like your child is ready for more challenge sooner, just give them a call to step up to the Puzzlemania level any time. Your first shipment will arrive within 4 to 6 weeks.
My blog readers get free shipping if you CLICK the link below:
FREE SHIPPING on Highlights for Children PUZZLE BUZZ Club!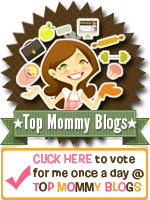 This is a sponsored post. But a good sponsor. 😉