Thanks to everyone that entered my first ever giveaway! The winner of the Free Mercer Mayer Book I Was So Mad is MARISSA. Marissa actually has a great blog too called Life is Fantasmic. So thank you thank you thank you to EVERYONE that reads, has read, or ever will read my blog!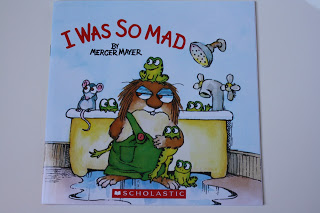 I hope it inspires you to find joy in the journey of motherhood, no matter what may come! Have a great day!
And do forget to help me spread the word of positive mommy power by voting for me. Just a click a day is all I need, nothing else!