I love summer. I enjoy the lack of serious routine and having my kidlets around the house. I like doing projects with them and catching up on our lives that were too rushed during the school year. But as much as I enjoy their company, sometimes we still run out of things to do. Sometimes they still get bored. Sometimes we get sick of each other. Sometimes I need a break.
Over the years I've come up with a few simple SUMMER SOLUTIONS to survive the long days together. I've had a lot of practice in surviving long days with my kidlets. While My Man was doing his medical training/studies he was often gone from 7 am to 9 pm. I often felt like a single parent. We lived in the hot, humid South and my kids are early risers. So believe me those summer days were LONG!
So here's my SUMMER SOLUTION #1:
SUMMER SURPRISE BOX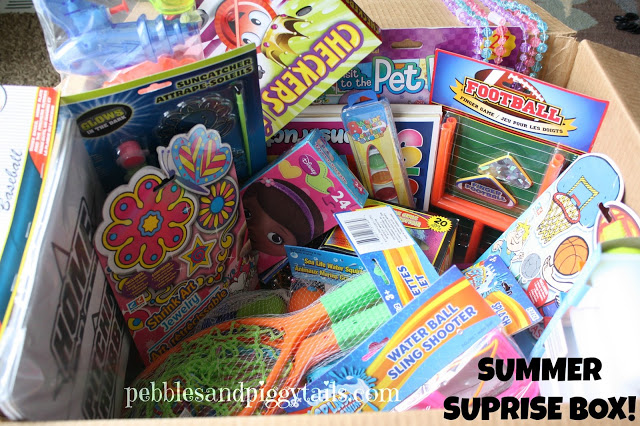 Around April or May I start collecting little "junk toys" as I call them from the dollar section at Target or from Dollar Tree or basically anywhere that sells little fun toys. I buy a few each week and put them in a big box until I have enough to fill it.
When school is out and the kids are bored, I let them get into the Summer Surprise Box. They can choose 1 or 2 things to do at a time. I don't just let them go wild or it'll be all gone in one day. I usually save it for long afternoons, or times when friends are on vacation. It gives them something to do that is different and new. It's like picking out a prize from the treasure box at the dentist!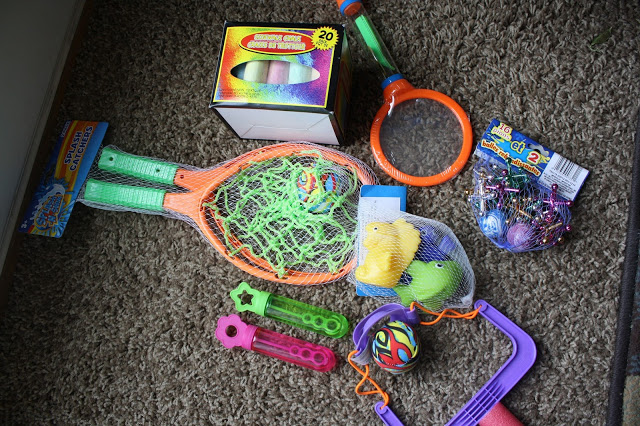 I fill it with outdoor toys that will get them moving or out in the fresh air. Bubbles, chalk, jacks, insect catchers, splash catchers and sling shots.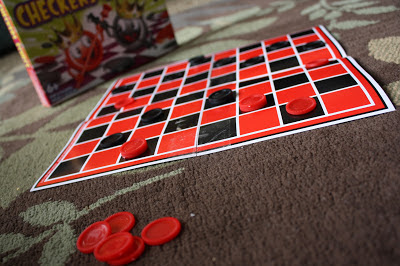 I look for simple, classic games that engage their brain.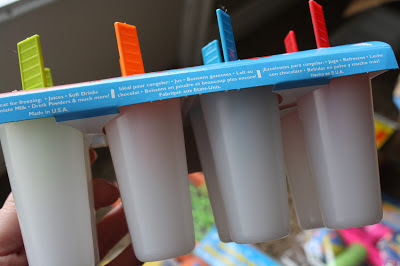 I fill it with things we can do together, like popsicle-makers (sometimes I'm bored too).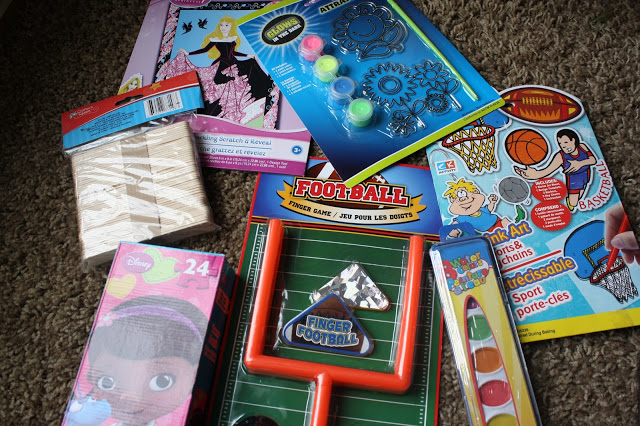 I fill it with indoor stuff for the really hot or rainy days. Puzzles, Shrinky-Dinks, art supplies, etc. Anything to get them thinking creatively.
All of this stuff is for a short-time only. These toys are meant to last forever, but they help when you need to get through a few hours of the day. I also tell them they have to share or they won't get to pick something next time. It's obvious that some things are more for one kid than another, but that way they'll try to play better together.
More SUMMER SOLUTIONS {HERE}
And check out Summer Stations: