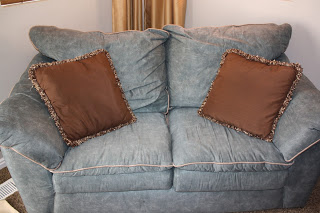 I'm not gonna lie, my sofa set is kinda ugly. It's not horrible, so that is why I say it's only ugly-ish. We've had this for 10 years. This color used to be in style. . . I suppose. It's the first sofa that we actually bought and didn't just inherit or find on the curb. I almost didn't post this, because it truly isn't very stylish. But I wanted my readers to see that sometimes it's ok to make-do with what you have. Uglyish or not.
Well, money is tight and this sofa is still here. But it needed some help. Quick help. Easy help. Something a non-sewing, not-very-creative, person like me could do in one afternoon.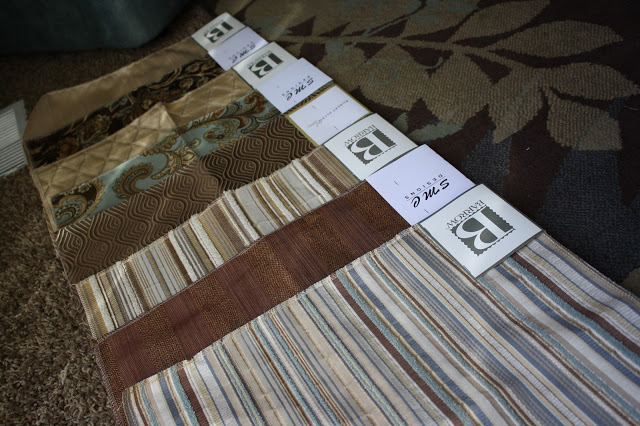 I found some super nice material samples at Jo Anns fabric and craft store.
They were on clearance for $1 each! They were the perfect size for a pillow.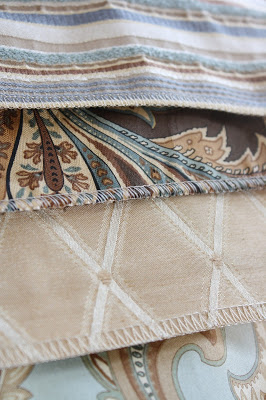 I have very neutral colors in my house–browns, tans with a touch of gold and green. We are renting and so it must stay that way for now. Jo Ann's had many styles and colors and I happened to find a bunch of samples that would accent my boring sofa.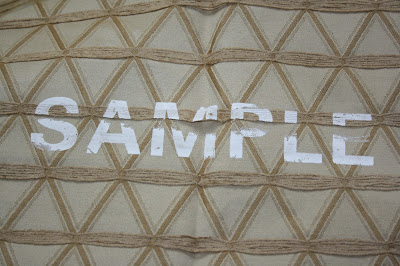 And so the $2 pillow project began! (Each side of the pillow used one material sample, so $1 for each side and then I stuffed them with some flat pillows we had bought 6 months ago for guest and they were already FLAT)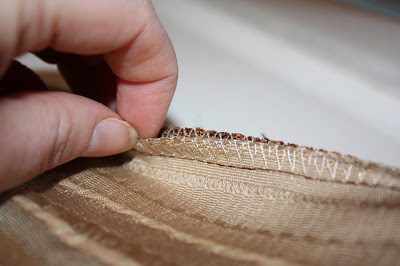 The edges were already finished, so I just had to turn them inside out and sew STRAIGHT LINES (very important for me) all around the material edge.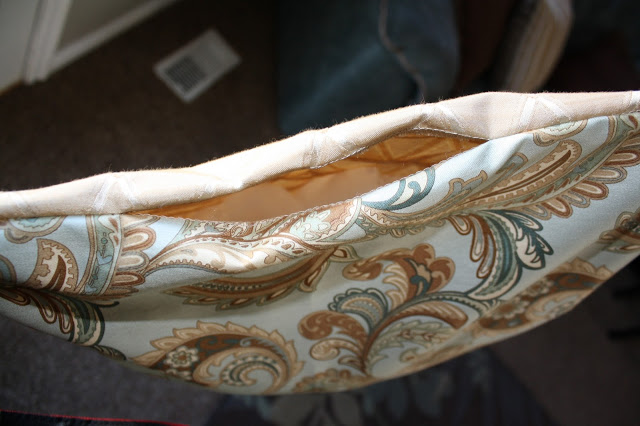 I left an opening for the stuffing and stuffed away. . .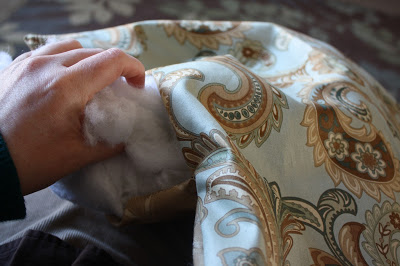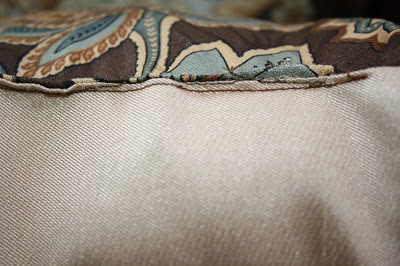 Then I used my machine to close up the opening. Not perfect, but small enough that no one notices.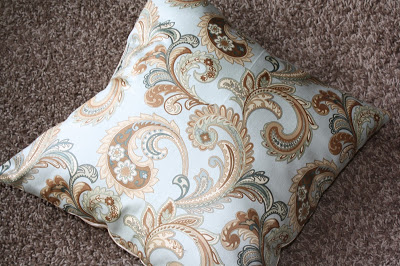 The $2 Pillow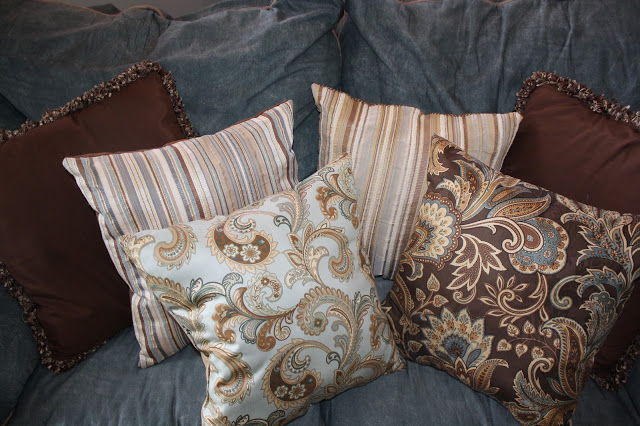 I made 4 of them in one afternoon. My sewing friends should be proud . . .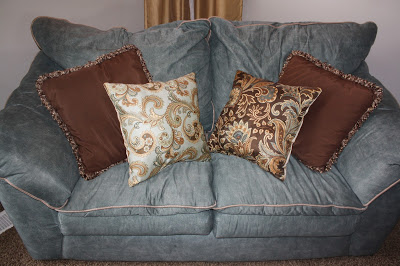 Now wouldn't you say that my couch is just a eensy teensy bit less ugly now?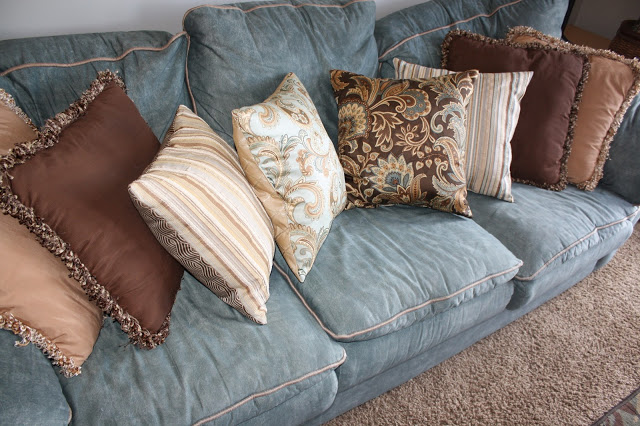 Hope this inspires you to find a away to spice something up in your home for pennies. . . good luck!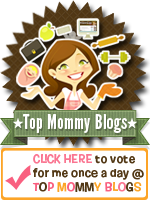 AND DON'T FORGET to ENTER MY ABCmouse.com GIVEAWAY!!!!
a Rafflecopter giveaway