I have actually taken this course and it helped me sooooo much!
Sign Up For The Free 4-Week Online Blogging Class!
Heads Up: This offer ends May 31st!
If you sign up for this free class, here's what you'll get:


1. A class manual – packed with 60 pages of information that will help take the overwhelming out of starting your own blog
2. 4 weekly online class sessions where you can ask your questions and get personalized feedback
3. A FREE year of web hosting.
4. Blueprints, step-by-step tutorials, networking with other bloggers – Everything you need to grow your blog.
Save yourself a lot of time, trouble, and money – learn from my own experiences what to do and not to do.
Go here to sign up for the FREE 4-week blogging class.
Blogelina answered all my blogging questions: how to make blog buttons, how to help people know about your blog, what to do when businesses contact you about ads, etc. She has been so helpful. I totally recommend it! AND IT"S FREE! Seriously. Do it. Click the link above to get this offer.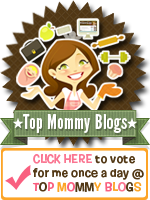 This is a sponsored post! But it's a good sponsor!