Baby Girl went through a Fancy Nancy stage. We love her books.
So if you've got one like that too here's some super easy ideas for a fun Fancy Nancy Party:
The cake: use lots of fuchsia and frills. The more the better. We found the little doll at Toys R Us and thought she looked a lot like Nancy herself.
We had a Fancy Dinner with our family. Everyone dressed up as fancy as possible (even My Man and Little Son). It was worth it to see Baby Girl sooooo thrilled!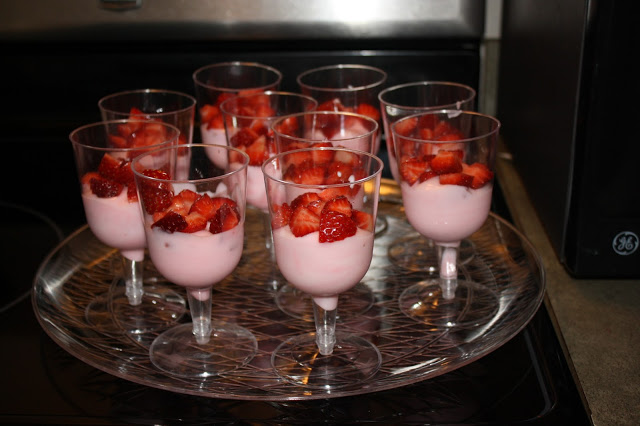 Another idea for parfaits is yogurt with strawberries on top. We did this once at a Princess Bday Party,
We had veggies and finger food and lots of FRILLY TOOTHPICKS. I found these at the grocery store. Easy for a preschooler to use.
Cheese shaped from cookie cutters and mini sandwiches (cream cheese and strawberry jam)
My daughter brought a long her parasol and fancy pink shoes. It was a fun birthday.
Oooo La La!
Voila! That's all it takes! It's not the most amazing party out there, but it sure made her day and that's what matters.