The Un-Mushy Part


My Man does not like Valentine's Day. I repeat: he does NOT like it. He doesn't like being "forced" to say he loves me or anyone else for that matter. The funny thing is, he actually super good at surprises and giving me gifts. And he says "I love you" all the time and he's very affectionate. But not on Valentine's Day.
Me? Well, I like it a lot. My mom and dad always sent us a secret Valentine and left it anonymously at the door. So for me, Valentine's Day is about finding fun ways to say "I Love You."
Well, I learned how different we are about it when we were newlyweds. We were married in December so our first Valentine's Day together was only a couple months into our marriage. I was so excited to do something special for My Man. I baked heart-shaped oatmeal cookies (his favorite) and filled a big red gift bag with other fun gifts. Then I had my sister secretly deliver it to our door on Val-Day.
My Man opened the door and upon finding the gift said, "Honey, I think some lady at church left you a gift." I will never forget My Man's expression when I told him it was actually for him. Oh, the guilt in his eyes! He couldn't enjoy it because he was too busy trying to explain why he didn't get me anything and how it didn't even realize it was Val-Day.
He tried to make it up to me. I later found a half-written Valentine card lying around the house. He never finished though and he forgot to give it to me.
So needless to say, we don't get each other gifts for Val-Day. Instead, I've made it a time for our family to have fun together. (Thank goodness for children who truly appreciate Val-Day gifts).
The Cheezy Part
So in order to satisfy my desire to enjoy Val-Day, I decided to make it fun for the whole family. My Man does participate, but this way he doesn't have any pressure. Besides doing our silly tradition of a Valentine Mystery Dinner , I started this fun idea when Sweet Tween was in Kindergarten.
MYSTERY MAILBOX NOTES
We each have a little mailbox and for the 2 weeks in February, we leave little notes or treats in the mailboxes for each other. Most are a "mystery" but we know who they are from really.
We used to have little metal mini mailboxes from the dollar spot at Target. But somehow they were lost in our move out West. So this year I found these darling buckets at Walmart for $1.47 each.
They have a slot for delivering Valentines and the lid comes off if needed. Hearts for girls. Camo for boys.
I leave a basket nearby with plenty of stickers and paper and markers. So it's easy to make a note.
You could also use all my FREE VALENTINE PRINTABLES for this activity!
Baby Girl is beginning to write and use scissors a lot this year, so she loves it. It really helps them practice these skills in a fun way.
I'll always put in a special Valentine at random with a small treat or toy. AND even My Man will make it a point to sit down and write each child a sweet note about how much he cares for them. It's hard not to when his mailbox is brimming with cards from them. The kidlets love checking their boxes and seeing what they got. But most of all, they love leaving secret notes (and they end up thinking of someone besides themselves without even realizing it).
So it's okay to say "I Love You" even on Valentine's Day.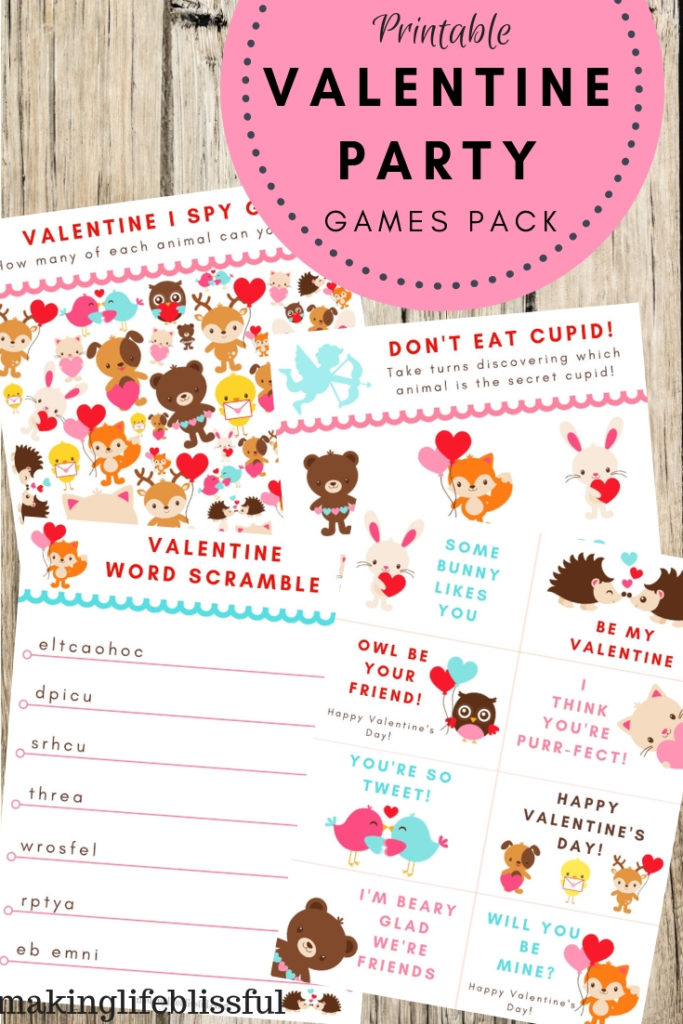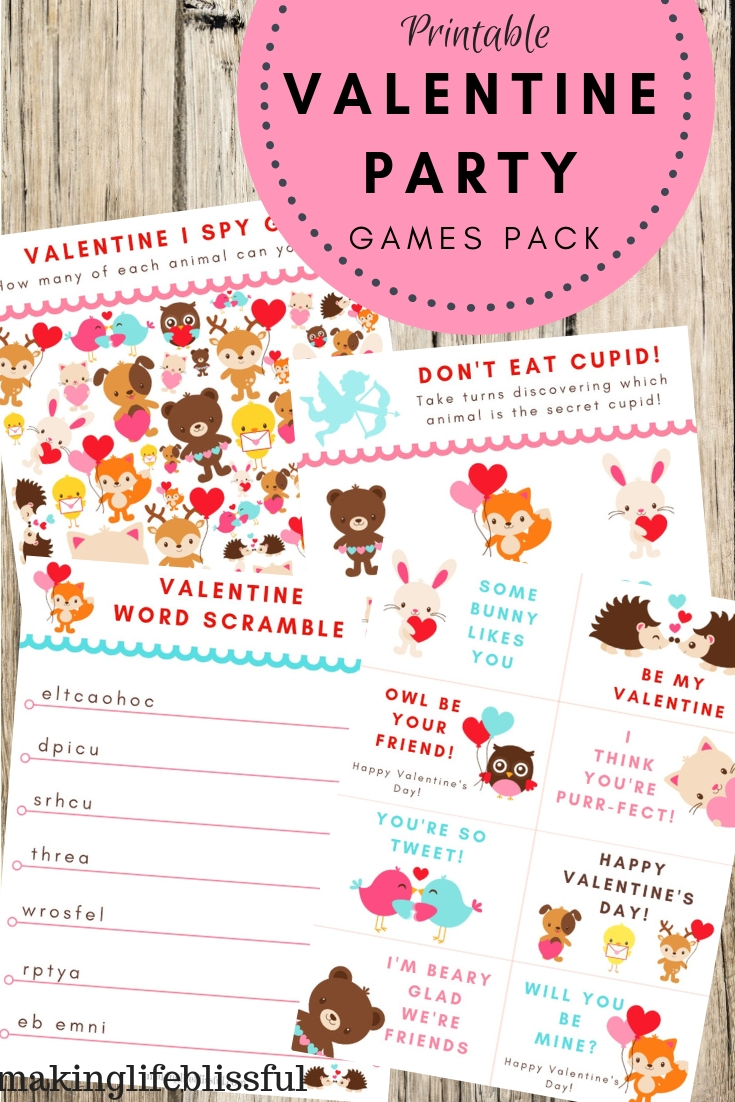 This Printable Valentine Pack includes darling Valentine cards, and Valentine games like I Spy, Word Scramble, and Don't Eat Cupid