For years I've struggled to find a fun Valentine's Day tradition for our family that wasn't too mushy for Little Son or too expensive and time-consuming. This Mystery Dinner idea is perfect. It's fun for ALL of US. It works for kids, couples, teenagers, date night, youth group activities–it's just that awesome!
And if you are looking for other Valentine ideas to supplement this one, be sure to check these out:
How to Host a Valentine Mystery Dinner
1. Decorate the table and hide your kitchen prep area. We decorated the table with whatever we could find around the house and at our local store. Keep it simple. I covered the kitchen opening with a curtain, so the kids would be surprised when they came in. You don't want them to know what you are making for dinner.
2. Plan a simple dinner that you know your family likes. This can be a regular meal. You don't have to get fancy–but you can if you want to. It's so versatile–that's the beauty of this dinner idea.
4. As everyone sits down to dinner, give each person a printable Mystery Dinner Menu. Each guest picks 3 menu items for each course and writes the numbers of what they want in the box. It's more fun if they only get to use each menu item once. Guests will have fun guessing what they will be having for dinner.
5. Gather the menus and starting with appetizers, fill each person's plate with the items they chose and serve. As they finish the first course, continue in the same way with the main course and then dessert. It's fun to see their surprise as they get each course.
6. Use paper plates to make the clean up easier. We used a fresh plate for each course for each of our guests.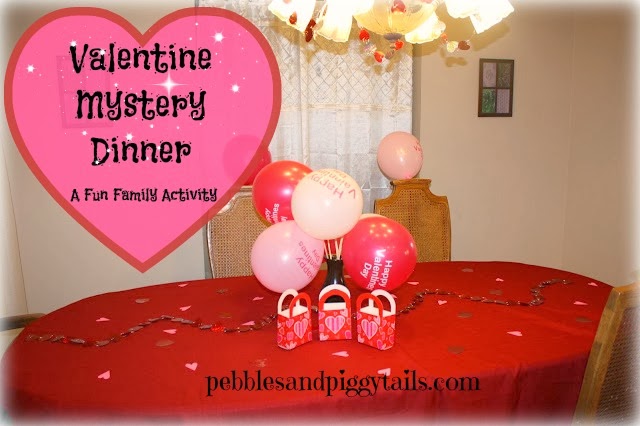 Here is a picture of our very first mystery dinner about 5 years ago! Simple, but festive. See how we covered the kitchen area with curtain so they couldn't see our food prep.
Sometimes we send them an anonymous invite. We left it at the door so they didn't know who it was from. While they were at a friend's house, we made dinner and decorated. Then my husband and I dressed up as well as "The Chef" and "The Server". We used accents and everything. The kidlets were laughing their heads off. (sorry no pics of that!).
My Man and I sometimes wear silly glasses or disguises as we serve them. So silly.
PRINTABLE MYSTERY DINNER MENUS:
These are the printable mystery dinner menus that I created to make this whole family dinner easier. Comes with a guide to keep you on track, instructions and 4 menus (you can always print more to get as many as you need). The code names are already set up for you. The colors are easy on your printer ink too. These work well for a mystery dinner ANY time of the year!
Here's what the menu looks like. The kidlets have to pick what they want for each course, but they don't know exactly what they are choosing because it's all mixed up with crazy names.
We used these printable menus to make it easier. You assign each food a code name. You can even have the spoons and forks with special code name, so they get mixed up too. Use the menu guide that comes with the free printables to keep track of the codes names you assigned each food. They end up with spaghetti and no fork, or a drink and a napkin, and lots of giggles. It's hilarious and a good memory.
We've done it more than one year, so we switch up the menu so the kids cannot guess what we are having. Last year was tacos. One year we had hamburgers.
CLICK ON THE LINK BELOW TO SEE MORE:
Of course we have dessert . . . sometimes it comes first!
We love to serve fun drinks, like this Cupid Float.
And I leave them with a party favor to enjoy.
Hope this inspires a fun idea for your family this Valentine's Day!
Check out our other favorite Valentine's Day Ideas: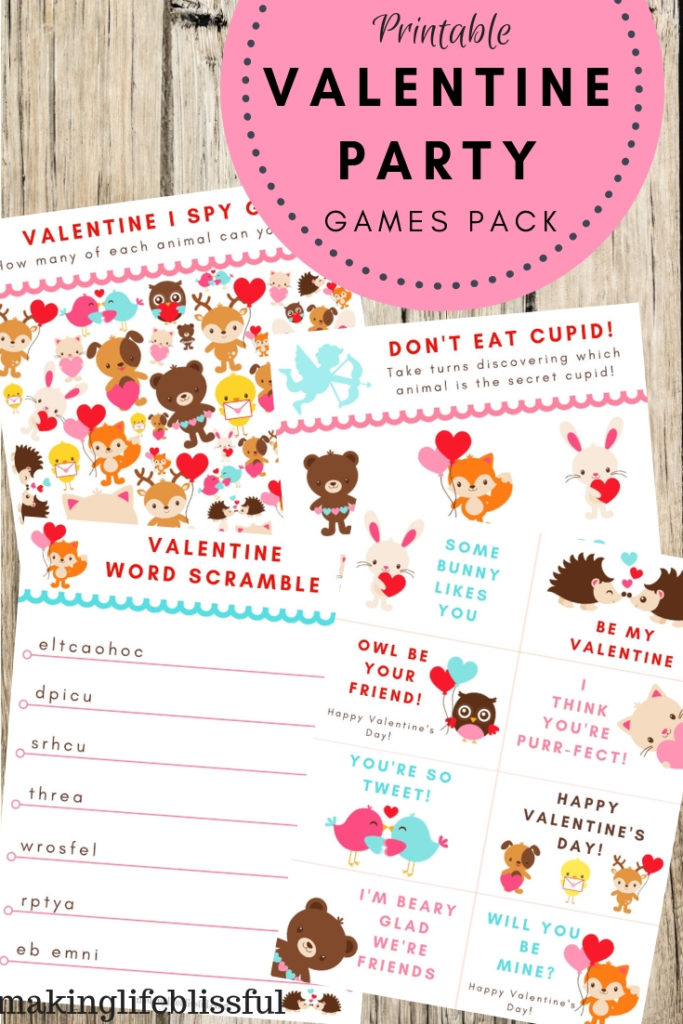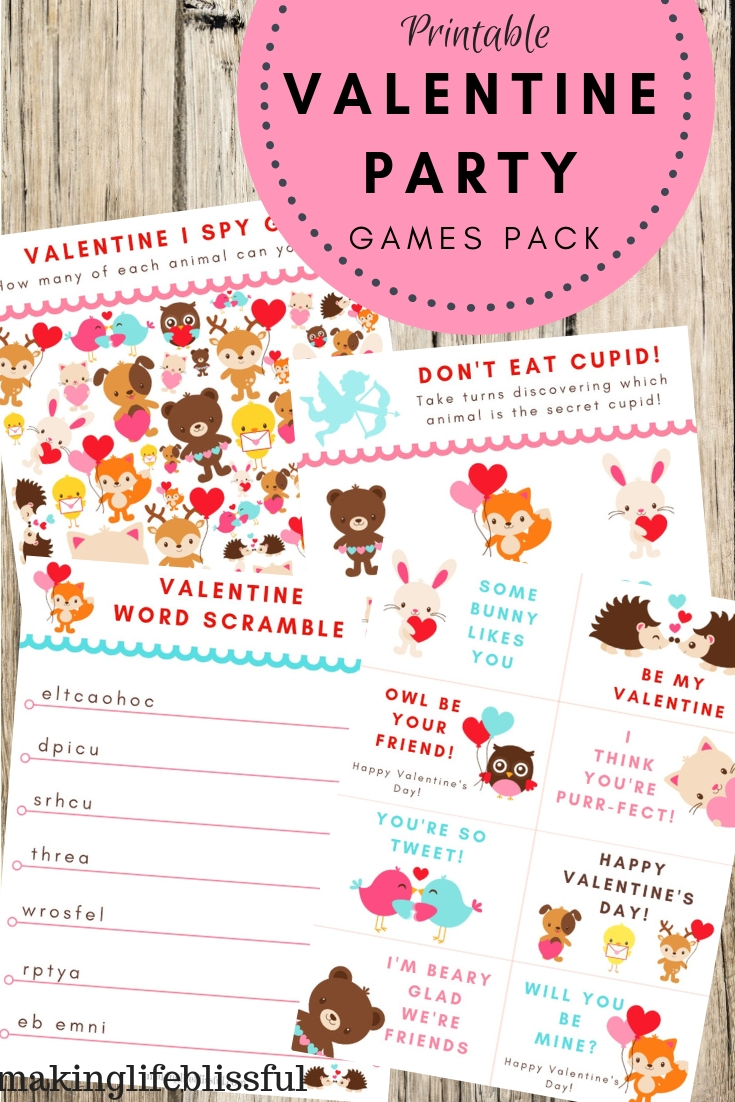 This Printable Valentine Pack includes darling Valentine cards, and Valentine games like I Spy, Word Scramble, and Don't Eat Cupid