I had a bad cooking day. This happens to me often. I'm learning to cook. I'm not horrible, but I'm no expert and I need lots of practice. So today I was in the mood for crepes. Yes, warm, thin, powdered with sugar crepes. So I decided to have them for dinner. The recipe for crepes is super simple. Like 4 ingredients max–so what could be hard about this?
We'll here's what I got: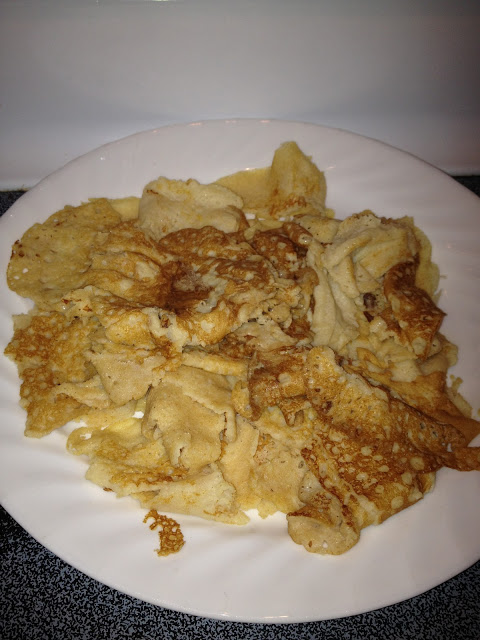 Crepe after crepe after crepe turned out this way. I was so frustrated! Finally, with only half my batter left, I consulted the experts on Facebook. I asked my friends what the trick was. I got several replies and tips. I decided to keep trying.
And FINALLY on my last crepe I got it fairly right: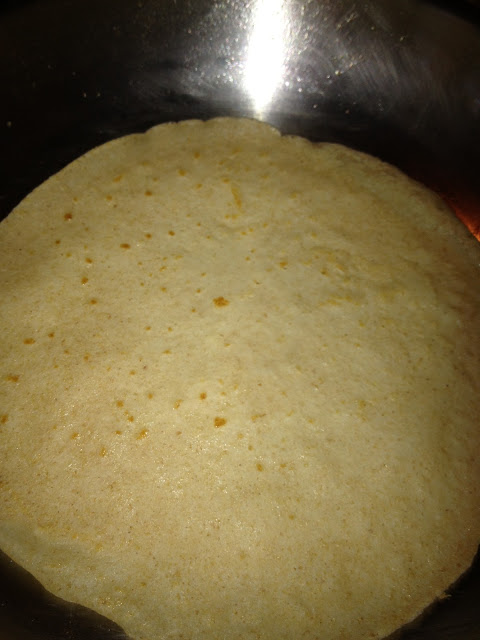 Needless to say, with only a few crepes that turned out right, and no energy left to make anything else for dinner, my family feasted on Piles of Crepe. (And I saved the 1 good crepe for myself, hehehe).
So the moral of the story is:
When life gives you piles of crepe . . . make waffles next time.