Okay my friends (aka, my readers). Stick around. This is the Back to School Giveaway I've been teasing you about for a couple weeks now. I am super excited to giveaway these fun products to my wonderful readers and friends! I hope you know how much I appreciate your support of my blog. Please enter and win something cool!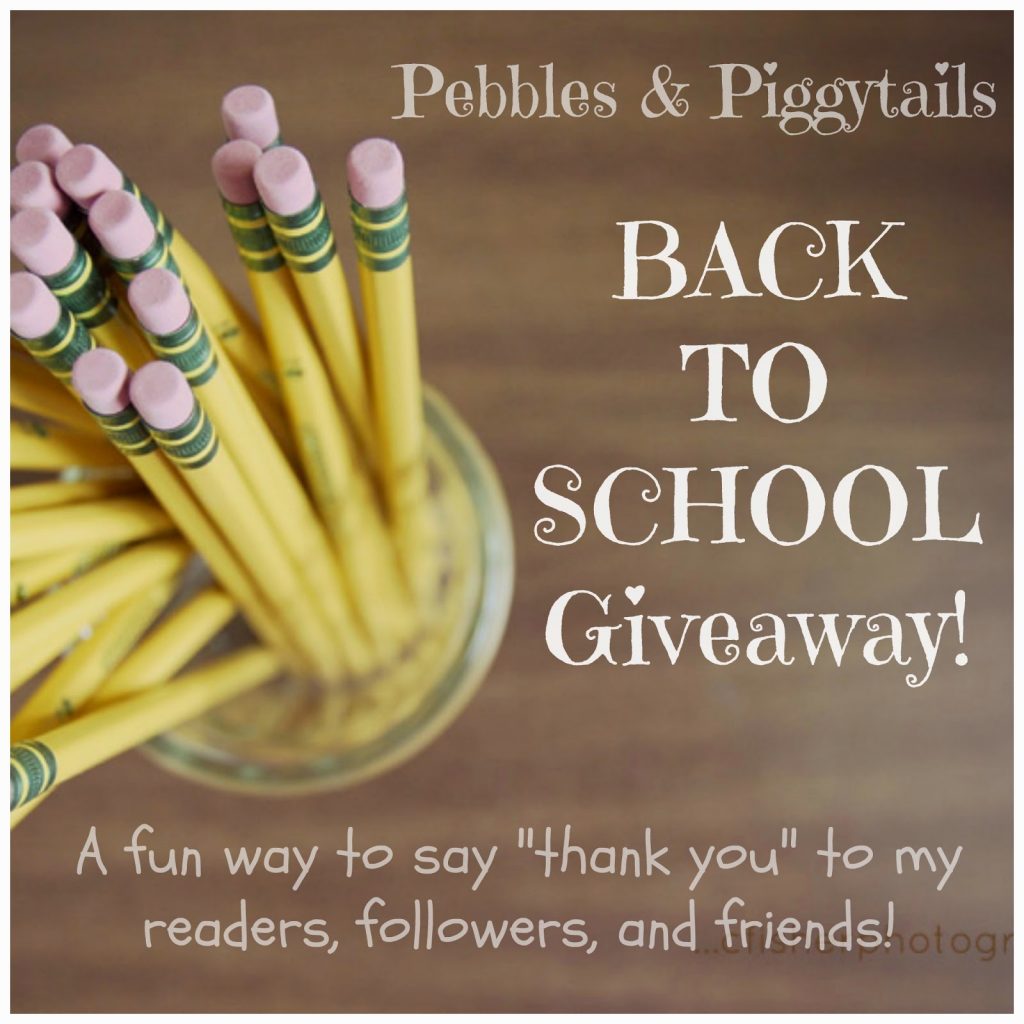 This giveaway will have more than one prize and more than one winner! There will be one winner per company/product. Here's what you could win:
All the aprons from
Flirty Aprons
are cute and stylish–NOT frumpy. I love all the fun styles they have to choose from. My daughters and I have the Marilyn Strawberry Shortcake and Mintalicious and the Chevron Yellow Bow. They make great gifts for weddings, showers, birthdays, Christmas. Be sure to check it out!
The winner of this prize will receive the black and pink Sadie apron pictured above.
Here's more styles:
French Toast
is famous for their affordable, durable, yet stylish school uniforms. We have spent the last 10 years in school that use uniforms (public and charter schools). I have loved using French Toast. They are easy to order online (including Live Chat help with your questions), and they have all the styles and accessories you may need for your specific school.
The winner of this gift will get to choose 2 tops and 1 bottom (skirt, pants, etc)
.
Have you heard of
Jamie Rae Hats
? If not, the time is NOW to check them out. Their hats are ADORABLE. Jamie Rae is a mom who was inspired to design and create these comfy, cute hats for babies and children. They have so many styles and colors for both warm and cold seasons.
Today the winner of this prize will get to pick a Winter Wimple Hat of their choice!
The Winter Wimple Hats
(don't you just love that name?) are cozy and cute just in time for autumn weather.
$15.00 Amazon Gift Card from Pebbles & Piggytails!
amzn_assoc_ad_type = 'banner';
amzn_assoc_tracking_id = 'pebblandpiggy-20';
amzn_assoc_marketplace = 'amazon';
amzn_assoc_region = 'US';
amzn_assoc_placement = 'assoc_banner_placement_default';
amzn_assoc_linkid = 'UT7O2CJEXIWEWCOJ';
amzn_assoc_campaigns = 'beauty_bestsellers';
amzn_assoc_banner_type = 'category';
amzn_assoc_isresponsive = 'true';
One lucky person will win a $15.00 Amazon Gift Card (sent via email). Pick out something just for you. You can get whatever you need on Amazon, so enjoy!!!