Happy New Year! We had a fun little Christmas break. The whole month was kinda crazy (but that's normal for us). BUT we were able to stay in our pajamas all day on Christmas Day and just soak up the joy of the season and enjoy being lazy together. I love Christmas with all my heart, but I'm telling the truth when I say I'm glad it's over. No more pressure to make special memories and no more trying to be patient with my kidlets just because it's Christmastime. Hee hee. Sounds a little grinchy, I know. But I'm just saying it's time to get back to regular life and move onto the new year. Am I the only one thinking this?
During this past month we were able to see Disney's Frozen twice. My kidlets (especially Sweet Tween and Baby Girl) LOVE LOVE LOVE this movie! Little Son giggled so much when Olaf the Snowman said his many funny lines (though he says the love part is boring). So I thought I'd inspire you for the New Year with some Frozen quotes. I hope 2014 brings some crazy fun times as well as some peaceful times for all of us.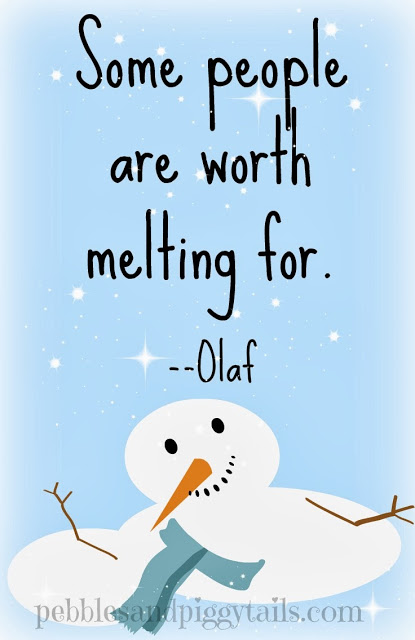 Some people are worth melting for. –Olaf in Frozen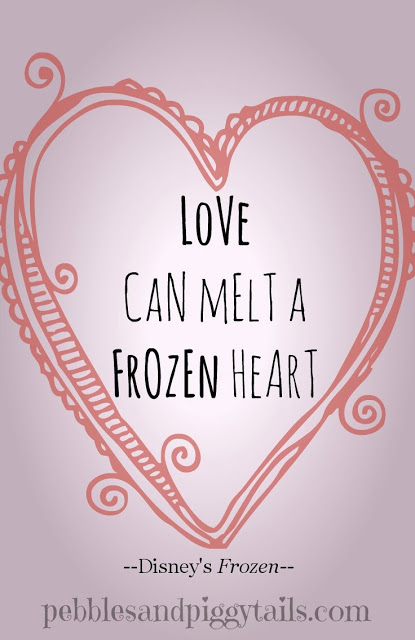 Love can melt a frozen heart. –Disney's Frozen Awwwww . . .
Just in case you didn't have enough fun during the holidays, check out my winter ways to have fun with kids:
Oh and please please please VOTE for me. Just click the icons below. THANKS.