In celebration of reaching 1,000+ likes on my Facebook page I'm running a GIVEAWAY for a $50 iTunes Gift Card–yes that's $50 of awesome iTunes stuff for one lucky winner–courtesy of SumahoMAMA, the maker of fun and educational children's apps.
SumahoMAMA has a cute little app for children ages 2-7 called Touch and Sing. You've heard of interactive book apps for kids, well this to me is like INTERACTIVE MUSIC. Very cool. It combines music, learning, and games together.
I downloaded the FREE app that comes with 2 free songs as well. Each song is like it's very own game. If you want more songs then you have to buy more. Most songs are .99 or they have packages of 6 songs for $4.99. I noticed they had Twinkle Twinkle Little Star for FREE during the month of July, so I downloaded that as well. Then I bought the Muffin Man song because Baby Girl loves playing store and it's all about that. There are at least a dozen songs/games to choose from.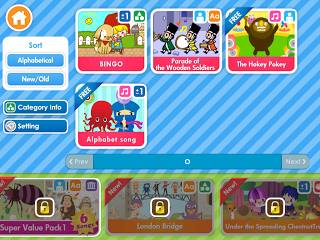 Here's what I like about this app: Your child can play multiple educational games within one app. So your child doesn't have to leave the app to play another game. Each unique song teaches a different concept–science, math, reading, music, language, life skills, culture, colors. You can record your voice or your child's voice singing the songs in Karoake style. It's a very colorful and happy app and learning disguised in music and games is genius!!!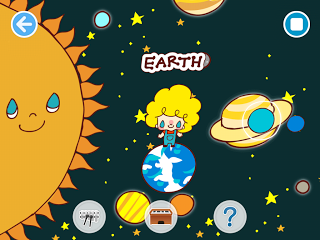 One thing to keep in mind: The song is repetitive in each game (though you can select different styles, including a lullaby-type). It plays over and over (thankfully, there is a stop button though). It's no worse than a musical toy from the store, but you may want to keep the volume on low while they play. Also, my Baby Girl just turned 6 and I felt like she was almost too old for this app. Of course it depends on your child, but I think this app is perfect for preschoolers.
So let's start the $50 iTunes GIVEAWAY!!! Enter below. You get extra entries for participating in the social media of my sponsor SumahoMAMA and reviewing this app on iTunes.

a Rafflecopter giveaway

I was given small compensation for my time in reviewing this app. However, the opinions expressed are completely my own.